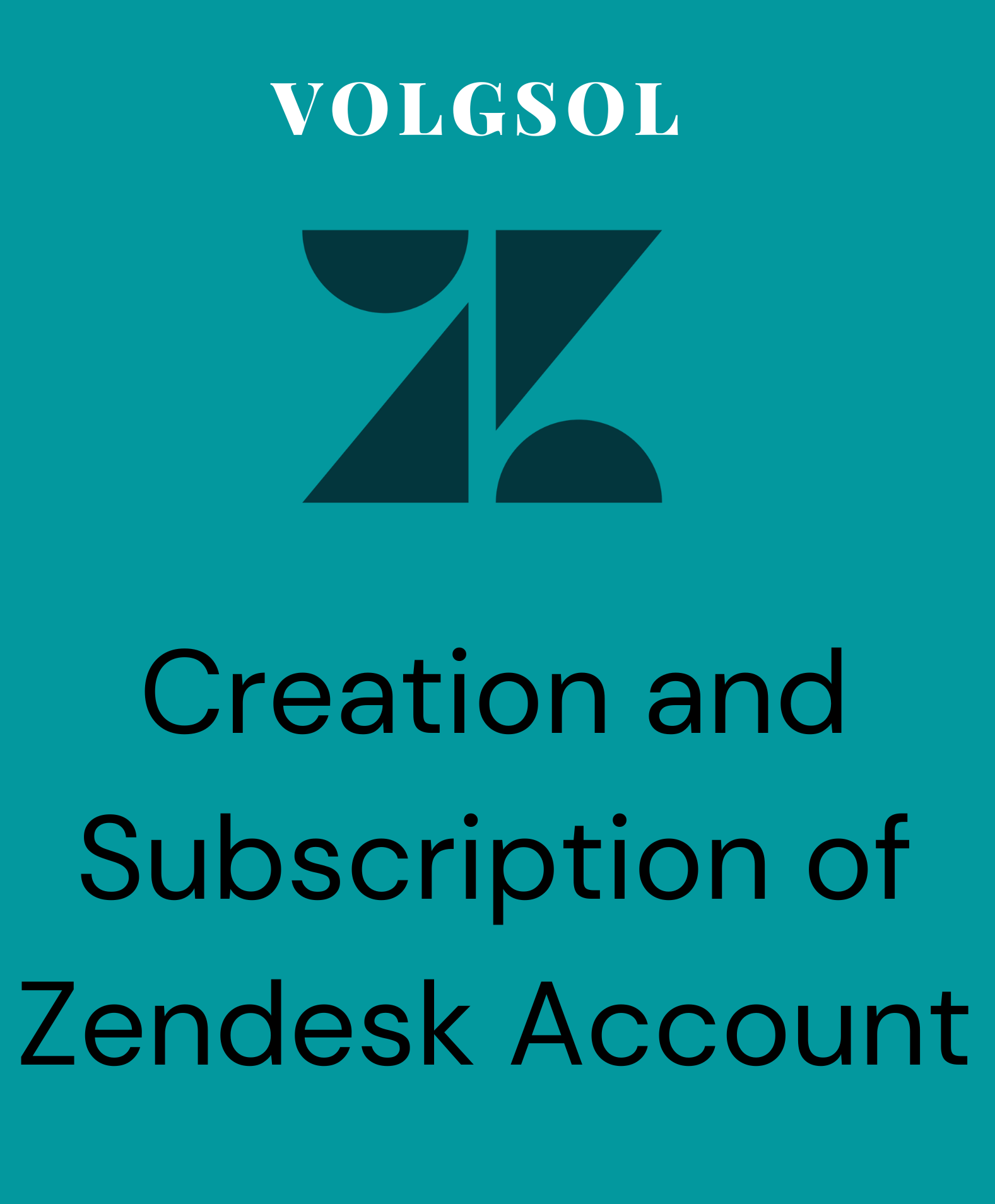 Zendesk is a company's CRM system that is used to create beneficial relations with customers. The word CRM stands for "Customer Relationship Management". It has many products to get interacted with customers in many ways. For such a purpose, it is important to create an account first and get registered with Zendesk.
How to create Zendesk Account?
Navigate to the following path step by step as we described here:
1. Visit this site: https://www.zendesk.com/login/#login
2. If you already have a Zendesk account, then continue with it by clicking on Sign in.
3. If you don't have an account or are new to Zendesk, click on the "New to Zendesk? Start your free trial".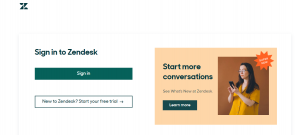 4. Enter your Work email, and click the Next button.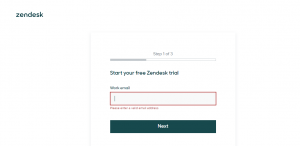 5. Enter your First name, Last name and Phone number, and press the Next button.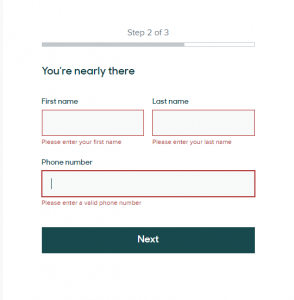 6. Enter your Company name, Number of employees, and enter the Purpose of your account from below multiple selections.
7. Enter the Language, and Create a password for the account.
8. Press the Complete trial signup. Here the creation of the Zendesk account is completed. And the account is registered on your provided email and phone number.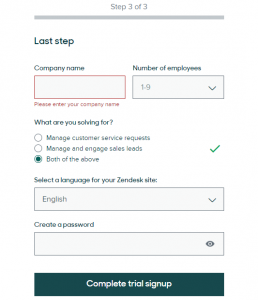 Billing and Subscription of Zendesk account:
Subscription means getting all the services of Zendesk after paying for it. It enhances the attachment working of the user with the Zendesk system.
Navigate to the following path:
Admin Center > Account > Billing > Subscription
1. The current page will display the detail of your Zendesk account. It will describe the entire subscription plan of your account, whether you have a free trial or paid account.
2. If you are on a free trial of Zendesk, then your remaining days on the free trial will be displayed here.
3. Click on the Purchase button.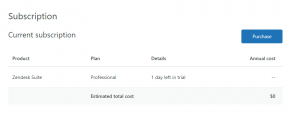 4. You can see all plans of Zendesk support and select the best one for you.
5. Zendesk system will also prescribe the best plan of Zendesk account for you by taking a quiz.
6. Or click Buy Suite Professional.
7. Give all the billing information and press the Complete purchase.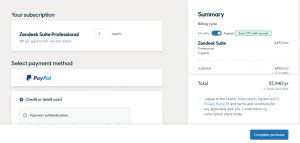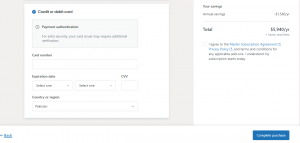 Here your account subscription has been completed, and now you are on the Suite Professional account of Zendesk.
For further queries regarding the Zendesk account or billing and subscription, please leave a comment below.