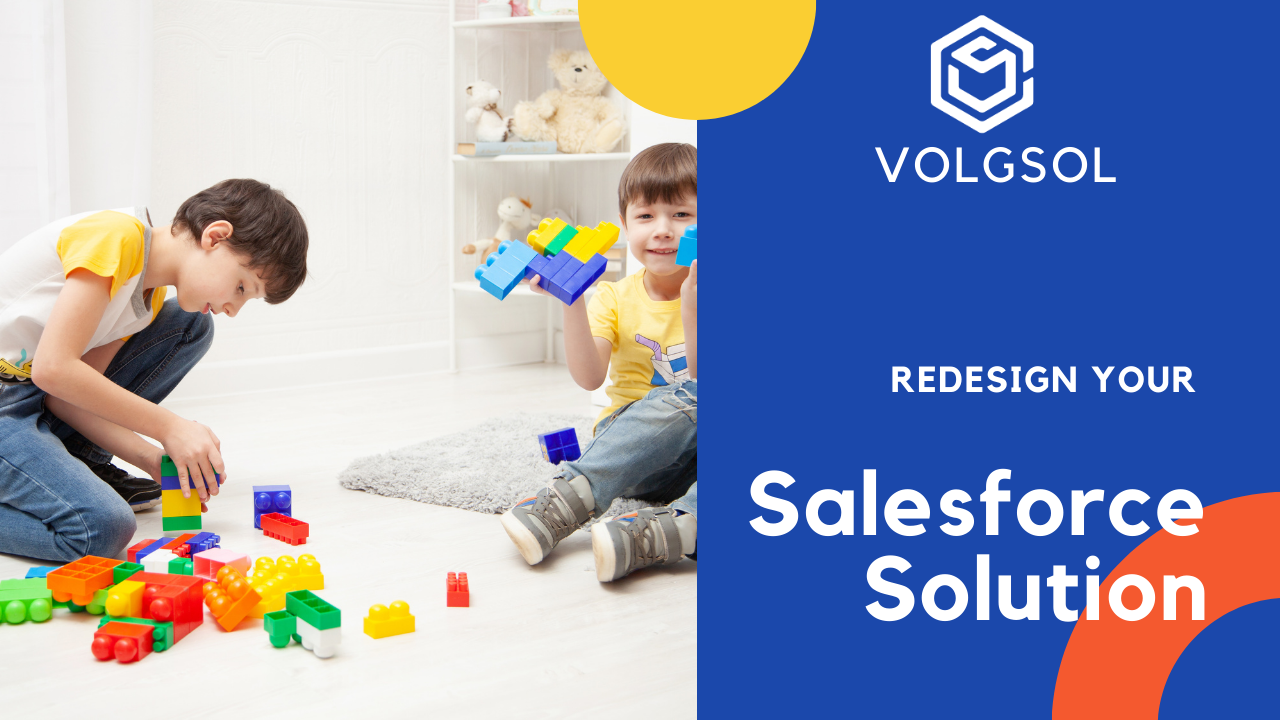 Every one need to get the best out of Salesforce CRM for their own business growth. Salesforce is a powerful CRM and a platform that supports companies and businesses to connect with their customers, leads, peoples and partners in a whole brand new way. However, if the design and architecture is not planned properly then all the way it can lead into wrong direction and may result in organization to redesign or change the CRM, since it is not productive.
If you ever think you are in the same situation don't think to give up. The good thing is to plan and redesign the solution with lesson learned from previous implementations so that organization's business and development goals can be continued with success and expected outcomes. It will also help in increased customer engagement, brand loyalty, client's satisfaction and improved ROI.
First and foremost step to redesign requirements and right strategy is to understand and identify what went wrong in the past design and solution. This way we can further avoid the costly mistakes and productivity issues. Below mentioned could be the anticipated factors such as:
Unclear requirements and wrong plans
Focus on short term rather than long term goals
Poor team contribution
Limited understanding of business processes
Miscommunication of requirements with implementation consultant
Tips to prepare and get started
Be courageous with your vision and characterize what the eventual fate of your association should resemble. Arrangements that are planned and inherent storehouses, which just consider a solitary division or little piece of the business regularly, end up being inadequate over the long haul.
Be focused on depicting your business difficulties, and work with your CRM consultant to define the requirements. Bouncing the firearm and requesting a particular arrangement can make it difficult to distinguish the genuine issues that should be tended to and addressed.
Keep your mind prepared to relinquish the current technology and time investment that presently don't uphold your destinations and business needs.
Be flexible in giving change management support to users during the change will limit the disturbance to the business.
Get in consistent contact with your team who are going to use that system. The actual users will know the main defects of system, if not utilized to its full limit, or basically doesn't up to expectations. Their progressing input is essential in understanding the difficulties you face and will help you plan and convey the right implementation.
Get in touch with the right Salesforce implementation partner, will assist you shape the CRM to accommodate your business and not the opposite way around. Your consultancy provider must be a trusted source, comprehend your business well and assist you with taking advantage of your Salesforce CRM.
Keep an eye on monitoring if further enhancements are required in future.
Mature your implementation within time as your business changes and new technologies develop
Salesforce ecosystem is growing consistently. It is necessary to keep the environment updated with new releases to get the benefit from new releases and understand how can the latest changes be applicable to your business.
The users team should be open to learn about the technology changes in Salesforce system. It'll help people to use the most latest and productive tools offered by Salesforce. Contact volgsol certified professionals to get free consultation.