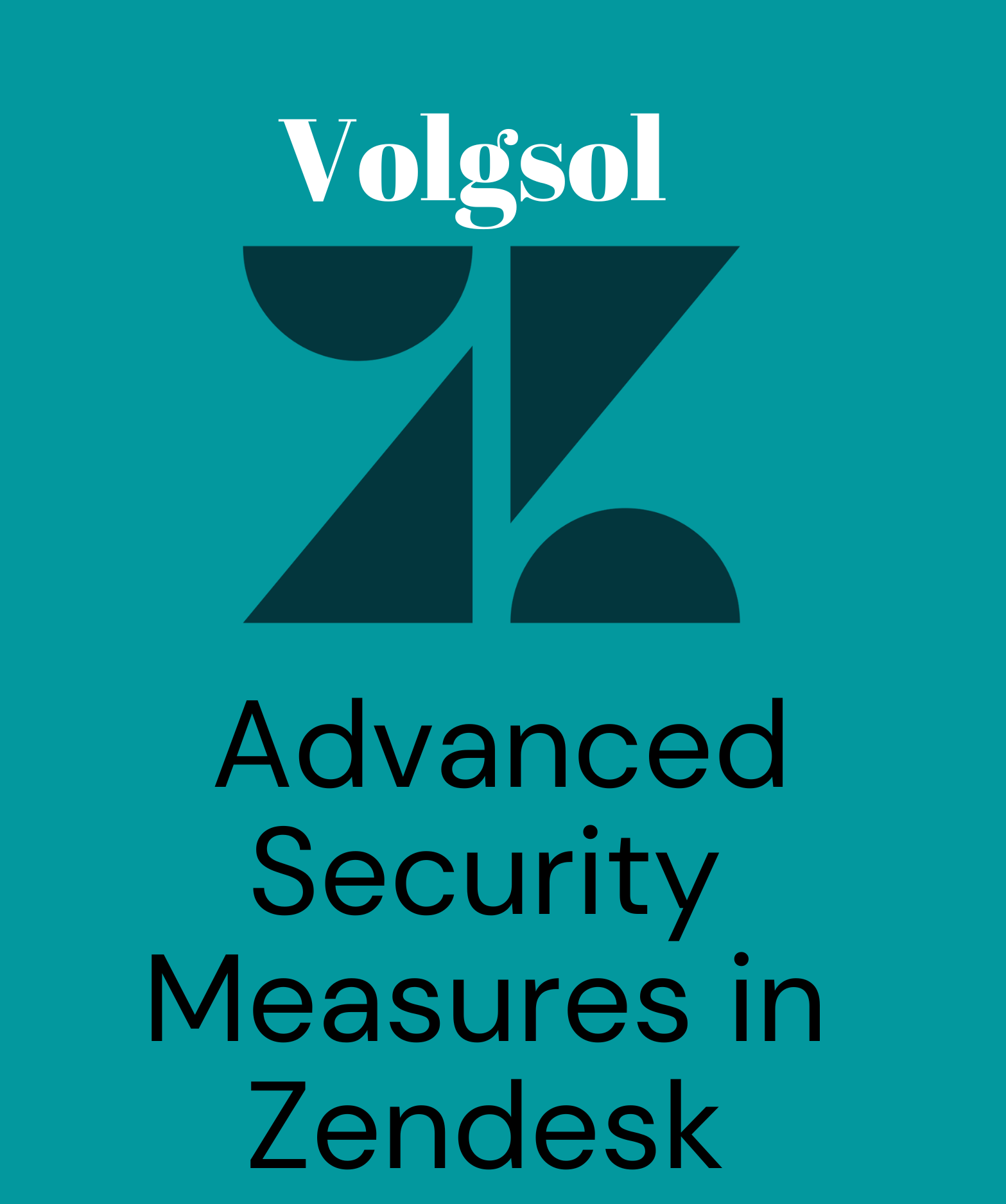 These are some advanced security measures you can add to your security policies that make a website best for Zendesk users at the account security level. These policies ensure your account's security is at an advanced level. This feature includes security concerns at changing passwords, authentication, and IP restrictions. Let us see how to set these advanced security settings for users' accounts.
How do you set up advanced security measures?
Navigate to the following path:
Admin center > Account > Security > Advanced.
1. Press on the Passwords tab. On your requirements, select the Enable admins to set passwords. This step will allow the admins to set or renew passwords for all the users. Disabling it will remove this permission from the admins.
2. Select the Email notifications if you want. This step will send an email notification to users on setting their password. And Save it.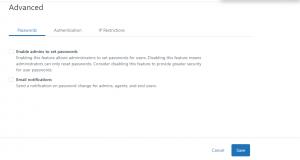 3. Now go to the Authentication tab. Similar to your requirements, select the Require two-factor authentication (2FA). This step will be required, and it will ask for 2FA authentication from the current user.
4. You can also Generate a 2FA status report here.
5. You can select the time period from the below drop-down for Session expiration. This step will expire or block the link of the session after that predefined time session due to the unavailability of the user. Now Save it.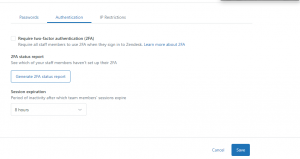 6. In the IP Restriction tab, you can use this feature by giving the range of IP addresses. The users with the IP addresses in this range will not have access to that account. Save this.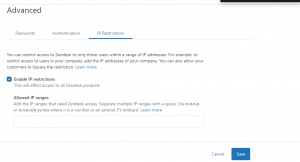 One more thing is:
Mobile App Restriction:
This feature will create a restriction for users to use Zendesk mobile app.
Navigate to the following path:
Admin Center > Account > Security > More settings.
Select this feature Mobile app if you want that the Zendesk app only should be available to use for admins and agents on mobile phones but not for end-users.

Here the restrictions are applied to the Zendesk system and ready to work.
For further queries regarding advanced security measures in Zendesk, please leave a comment below.