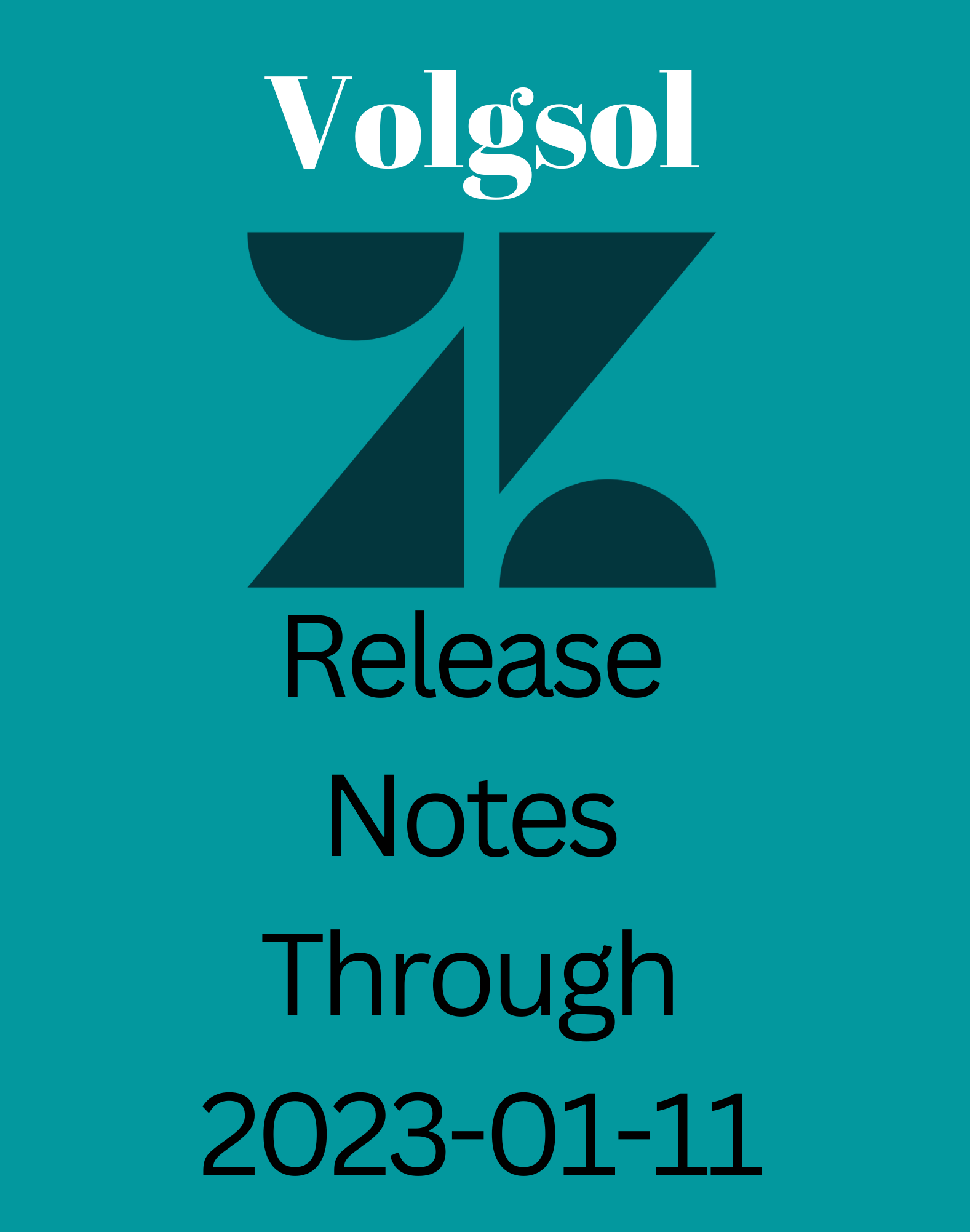 This Week's Release Notes:
Following ingredients contains release notes:
App Marketplace
Products Not Updated This Week
App Marketplace
New:
Airfocus (support)
Airfocus is a platform designed to transform product management. It provides an all-in-one solution for product teams to manage and communicate product strategy, securely set priorities, create collaborative roadmaps, and turn feedback into insight to solve the right problems. Easily import and centralize inputs from Zendesk into airfocus to inform product discovery. You can import feedback from Zendesk, collect insights, and link directly to feature ideas and other work items in airfocus.
Macros: Find and Replace 1999 Studio (Support)
Macros: Find and Replace makes finding and replacing text in Zendesk macros easy. This app allows you to quickly find specific words and phrases and replace them with updated or corrected text to ensure the consistency and accuracy of your macros. The app seamlessly integrates with your Zendesk account and provides easy access to all your macros from your sidebar.
Vanta (Support)
The Vanta provides an automated security monitoring for compliance standards such as SOC 2, HIPAA, and ISO 27001. The vision of Vanta is to restore trust in Internet companies by enabling companies to improve their security and compliance posture and prove it to their customers, prospects, and partners. Connect Zendesk and Vantato to enable automated evidence collection and monitoring for your organization.
Arboria (Support)
Arboria is an innovative solution that frees your team from the burden of outdated documentation by combining processes and procedures with step-by-step instructions. Arboria uses visual logic diagrams to perform complex troubleshooting procedures and document standard operating procedures. Integration with Zendesk gives you easy access to visual logic diagrams in the Zendesk Support sidebar while working on a ticket.
Olvy (Support)
Olvy is an application for product teams that collects all user feedback and data in one place.
With Olvy, you can quickly communicate the customer feedback you receive to your product team so they can better understand their users and give them what they want. Olvy's Zendesk application helps you organize the feedback you receive in support tickets. You can then analyze your feedback and close the loop with your users.
Klaviyo Customer Events by Adelante (Support)
Klaviyo Customer Events by Adelante syncs Zendesk Sunshine with her Klaviyo so that when an agent logs into her Zendesk to process a ticket, only the customer's support history is visible. It allows you to check the entire process without Transactions, website events, emails, messages, etc., from Klaviyo.
Auto Solve Duplicate Tickets solution (Support)
The Auto Solve Duplicate Tickets solution improves customer service quality by automatically resolving duplicate customer service tickets. The result is an average 20% reduction in open tickets. Automatically detect and resolve duplicate tickets across all channels according to your business logic. For example, if a customer submits the same request twice via a web portal and once via WhatsApp, the 3 requests will only result in 1 ticket for that customer.
Slayhub (Support) (Paid)
Slayhub is a tool that improves communication and collaboration between customer support and product teams by integrating with popular customer support and project management platforms such as Zendesk to GitHub, and Azure DevOps. Use Slayhub to generate tickets or work items in Azure DevOps or GitHub directly from Zendesk.
Products Not Updated This Week
Admin Center
Zendesk Answer Bot
Zendesk Chat & Messaging
Discover
Collect
Mobile SDK
Sell
Sunshine Conversations
Support
Talk
Web Widget (Classic & Messaging)
For further queries regarding Release Notes Through this Week, please leave a comment below.