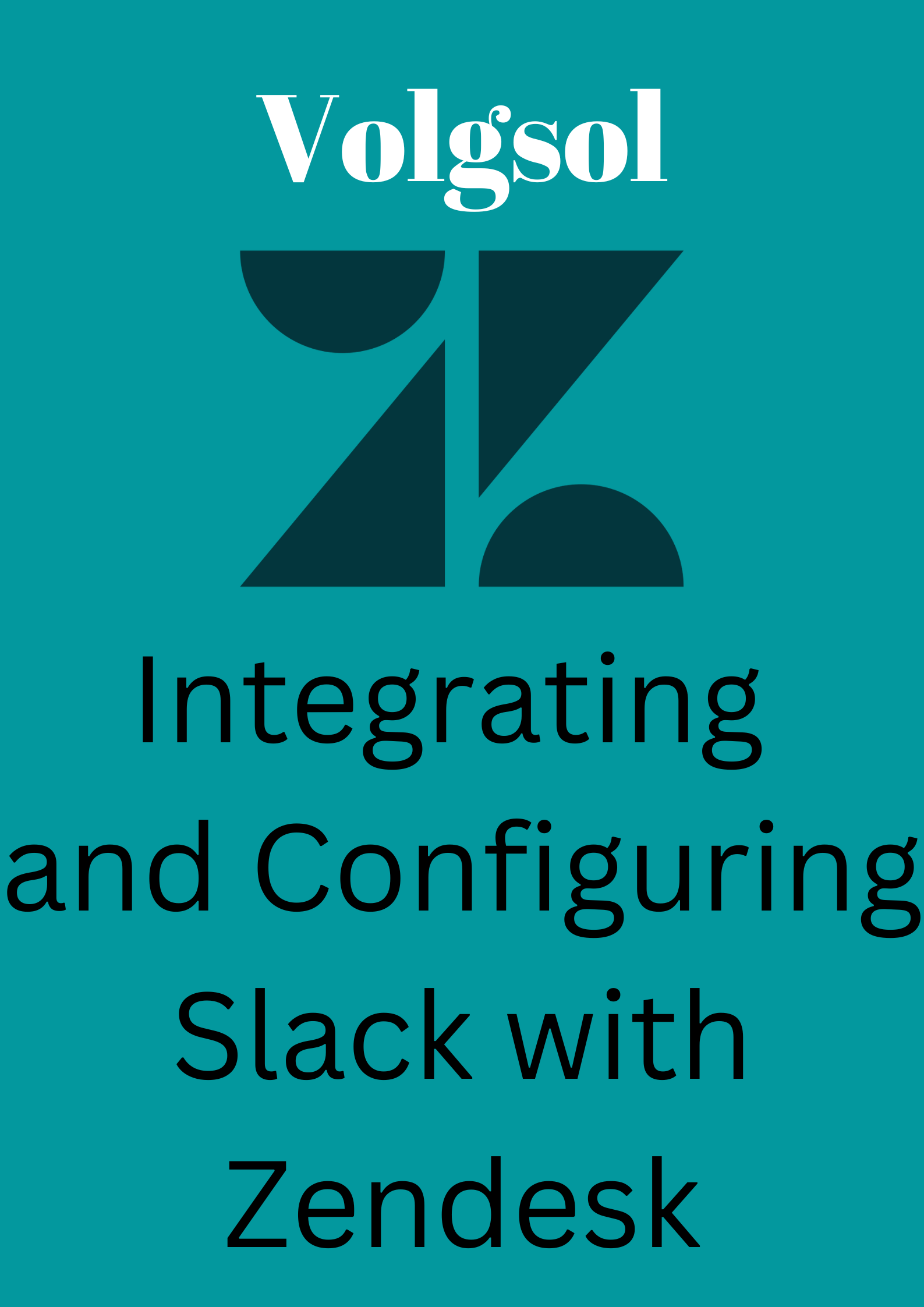 Integrating Slack with the Zendesk is a new way of collaborating agents with the company's customers. This way, customers can contact agents via the Slack app and get help via live chat, answer bot, or recommendations from the knowledge base. The chat on Slack will create tickets in the Zendesk agent workspace as done while integrating chatbots. Here we will see Slack's complete configuration or integration with Zendesk.
How to integrate Slack with Zendesk?
Navigate to the following path to integrate Slack with Zendesk:
1. First, log in to your company's Slack workspace.
2. Visit this website: http://slack.zendesk-integrations.com/slack/install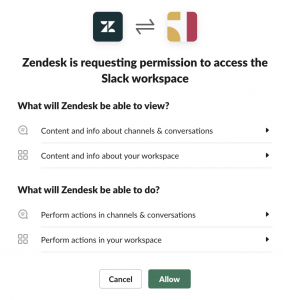 3. Click the Allow button.
4. Enter the Zendesk subdomain on which you want to apply this integration and click on the Next button.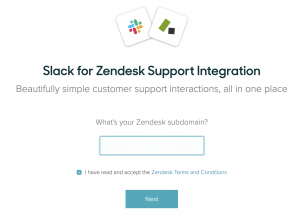 5. Here, Slack is installed with Zendesk. Click the Get Started button, and you will be redirected to Slack, where you can configure other integration settings like ticket notifications, Answer Bot, Etc.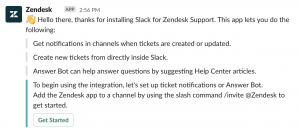 How to configure the Slack integration?
The settings we have done yet will create the tickets from the Slack chat. However, the integration needs to invite each channel that requires notifications and Answer Bot. Let us do it.
1. In the channel's message bar, enter the Zendesk settings, and press the return button.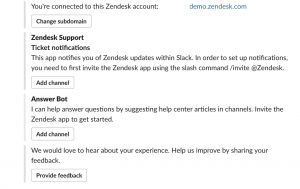 2. In the Ticket notification section, under the Zendesk Support, select the channels on which you want to post the ticket notifications by using the Add channel button and click the Next button.
3. After selecting the channel for tickets' notifications, select the notification type by selecting Please choose a type list view, and click on the Next button.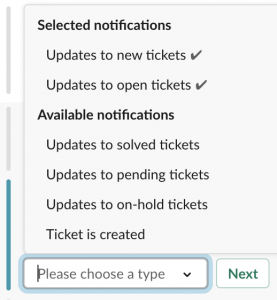 4. Here, you can map the groups for ticket notification by clicking on the Choose an option list view and press the Done button.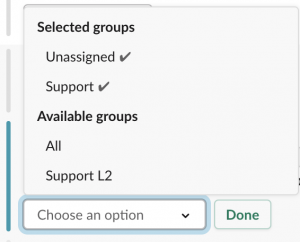 5. You can add an answer bot channel to suggest help center articles by clicking on the Add channel button under the Answer Bot section, as shown in the first picture.
Here the Slack app is integrated with your Zendesk subdomain and ready to work with you, as shown below: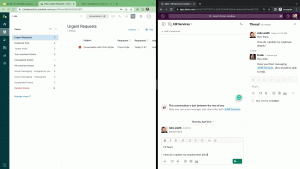 For further queries regarding the Integration and Configuration of Slack with Zendesk, please leave a comment below.