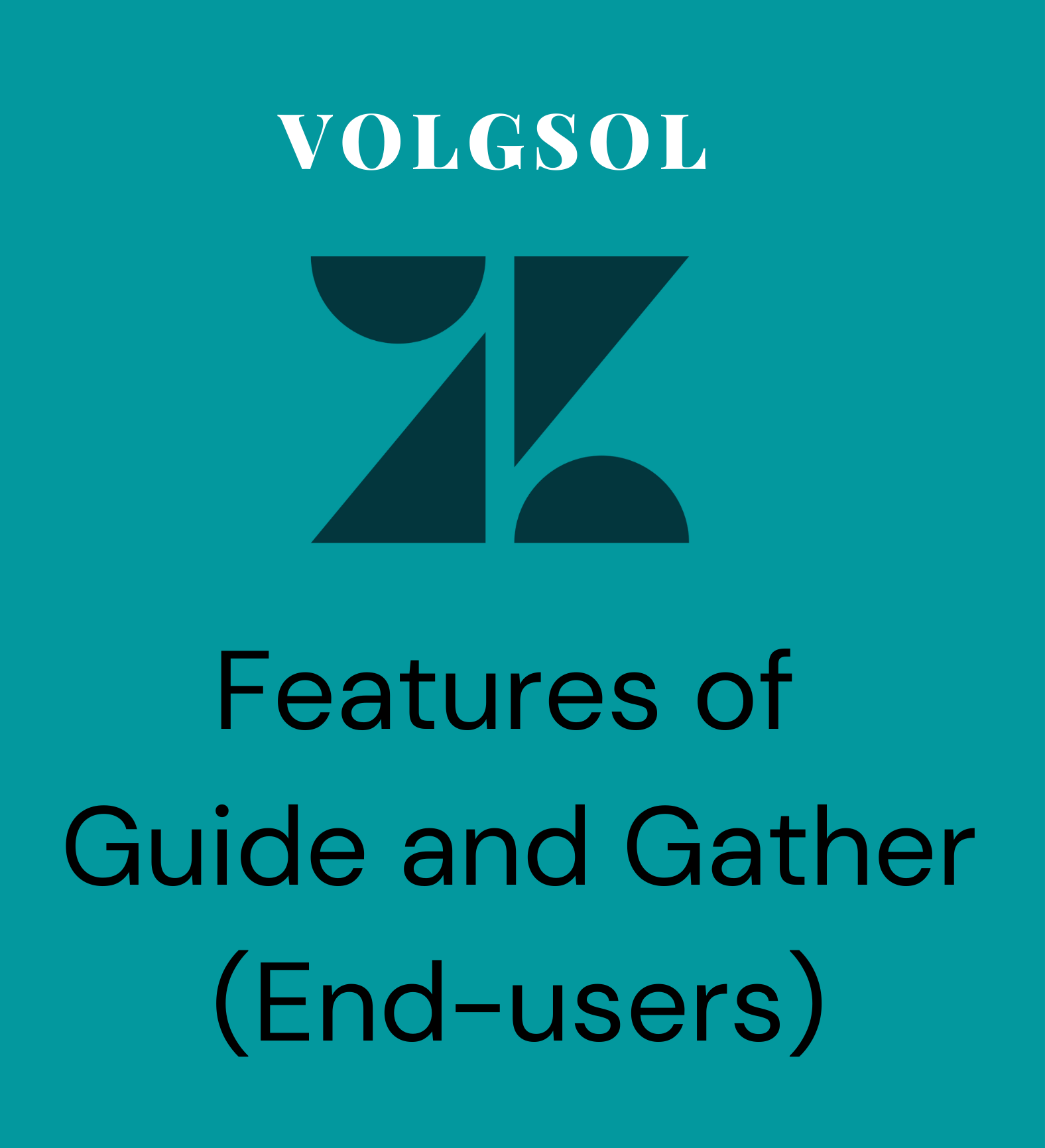 Zendesk Guide is an interface for users to get help on their own by reading the articles, community posts, etc. Allows agents to provide better information to customers. It is a help center where customers can get help or information through the FAQs and Notifications. These Announcements and FAQs are created by agents or administrators where customers can see information related to their issues. We can say that it guides users to solve their problems and works with the integration and involvement of gather (community).
Zendesk Guide can take a user to a community (Zendesk Gather) that is a Knowledge base here. An end-user can post their problems and ideas for help purposes. The posts or articles published by the agents or admins will be shown here. We can say that this is a place where users can share ideas among themselves. Here customers can post their problems in the form of posts, and customers can see posts from other users. In addition, customers can share their ideas through comments and encourage by liking or disliking.
Features are a system's functionalities or abilities that can happen or be done to achieve something. Followings are some functionalities or features performed by Zendesk Guide or Gather.
1. Community
2. Submit a request
3. FAQs
4. Announcements
Let us see them one by one:
1. Community:
A community is a knowledge base where an end-user can see the articles or posts published by agents, customers, and end-users only after signing in. Users can comment and like the posts here to encourage the article's owner whether he did well.
2. Submit a request:
Here the end-user can submit their issue or problem by giving the requirements set by agents or admins of a company for a certain type of issue. That request will be saved as a ticket on the agent side on Zendesk Support (Agent workspace). This feature is also included in the community knowledge base forum.
3. FAQs:
FAQs stand for "Frequently Asked Questions" in this section; end-users can get immediate knowledge by clicking on the question related to their issues, which will display an article on that issue. These questions are made by agents or by the Zendesk system on which they have published the articles so that users can get direct knowledge in just one click.
4. Announcements:
Announcements are the important decisions, declarations, reports of the system, or notifications for the system or company that contain the information like if a company or Zendesk system is introducing new features and resources or fixing the bugs or some other big decisions that will be counted as announcements.
For futher queries regarding Zendesk guide, and gather features, please leave a comment below.