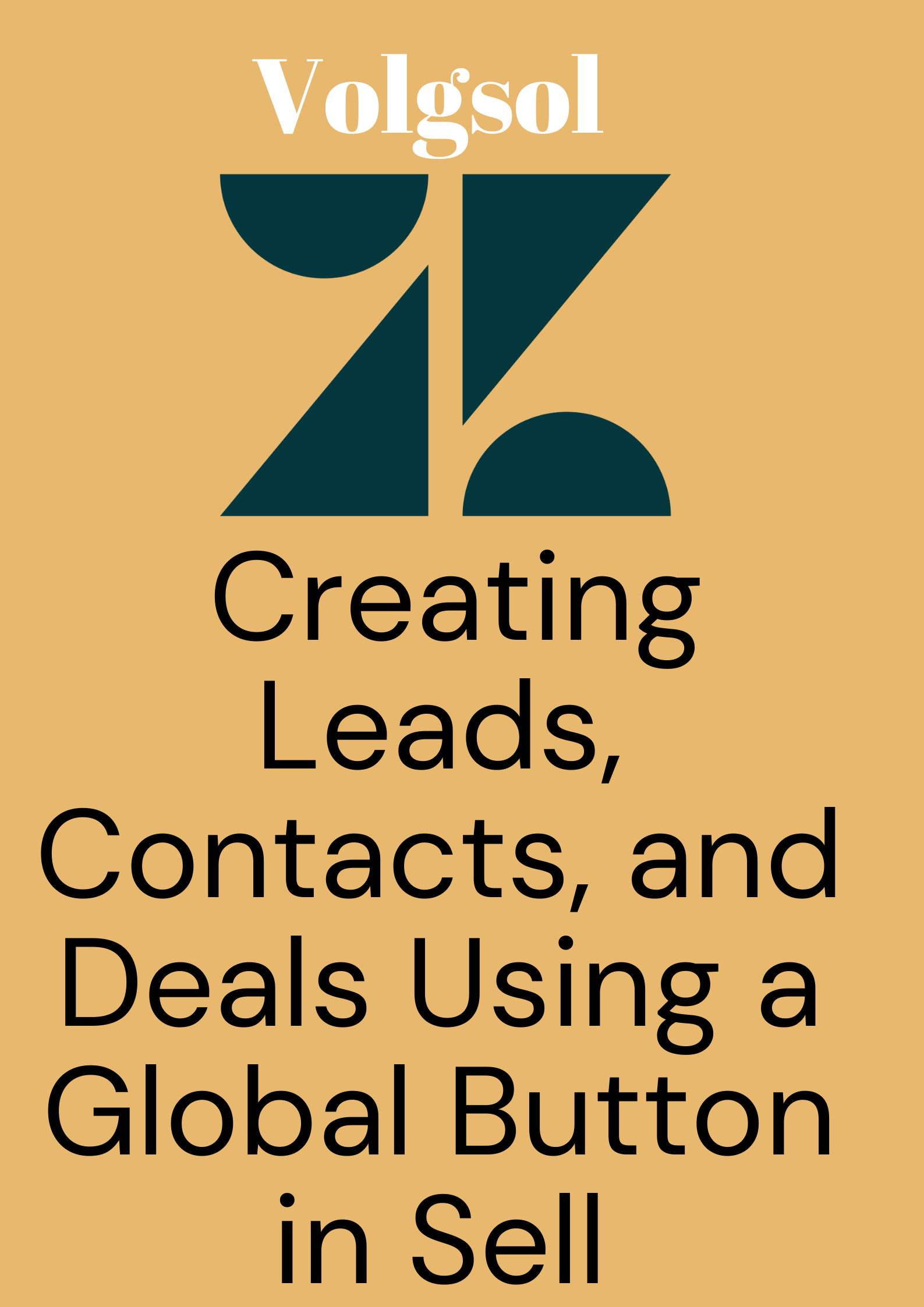 As we learned before about the leads (the company or a person who has never worked for your company), contacts (when the lead is qualified, it becomes a contact), and deals (are the business contracts) to dig in further, click here.
Here we will learn how to create leads, contacts, and deals using a single button (global button). Let us see how to do it.
How to create leads, contacts, and deals?
Navigate to the following steps to create leads, contacts, and deals in Zendesk Sell:
1. On the left-top of the Sell home page, you will see an Add drop-down.

2. Click on the Add drop-down. You will see several menus in it.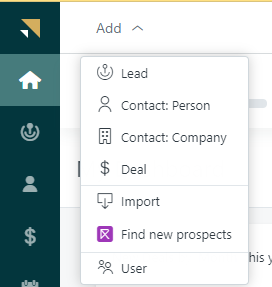 3. Click on the ingredient you want to create (such as Lead, Contact: Person, Contact: Company, or Deal).
4. A form will be shown in a dialog box with several fields. Put the information in it. Remember that you must fill in the required fields; otherwise, it will create errors.
5. Click Save or Save & View buttons.
6. You have created your lead, contact, or deal.
This was a brief but complete and important discussion about creating leads, contact, and deals.
For further queries regarding Leads, Contacts, and Deals, please leave a comment below.