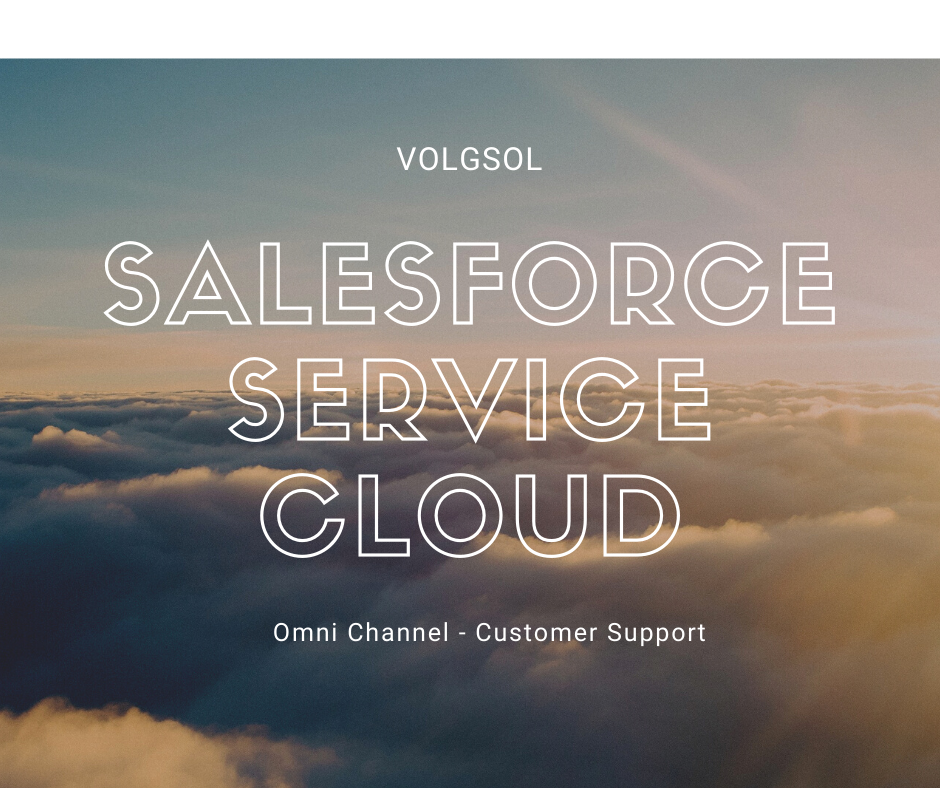 Salesforce Service Cloud is a Customer Relationship Management (CRM) system focusing on customer service and support, but really much more than that. Service Cloud lets users automate business processes, streamline workflows, finding key articles/knowledge base and experts to support customer service agents. The goal is to promote and develop one-to-one strong marketing relationships with customers across multiple channels and devices.
Service Cloud can actively listen and respond timely to customers across a variety of social media platforms and automatically route cases to the concerned agents. Customer service is integrated with Salesforce Service Cloud which enables the social media team to collect a comprehensive overview of the customer.
Salesforce Service Cloud also provides the mobile app so that technicians which go for the customer services can update the cases and interact with agents and customers in a systematic way.
Here is why businesses should adopt Salesforce Service Cloud:
Personalized Customer Service – Facilitates agents so they can facilitate customers with a classic service experience based on their problems/issues and past records of purchases and complaints.
Service On Time – It helps to make the service available 24/7
Multi-channel support − Customers can meet on their preferred channels like Facebook, WhatsApp and mobiles, etc.
Realtime support – Agents can manage various service needs from a single console and delivering realtime and faster support services.
Adapt and scale – In view of the past few months during Covid-19, we all have observed that online activity became a need in every business. Here is what Service cloud can help us in adapting and scaling the ease.
Main Features and Benefits of Salesforce Service Cloud:
Agent Workspace: Service Cloud provides very comprehensive and customizable user interface (UI) for customer service agents that offer various productivity tools, analytics, and customer views.
Case Management: Agents can use the Service Console to pick up multiple cases at once across multiple channels. Case management app is accessible via both browser and mobile apps.
Knowledge Base: Agents can create and access resources within the company's knowledge base and share with customers as well.
Omnichannel Routing: The most important feature of Service Cloud is Omnichannel. Cases and leads can be automatically directed to desired agents based on conditions such as agent department, skill set and availability time. Agent's supervisors can see a complete view of routing and agent activity.
Automation with macros. Repetitive customer service tasks can be automated.
Asset and order management. This tracks customer data, such as assets, order history and support history.
For more information and licensing cost please refer here. Need a consultant for your Service Cloud, let us know here