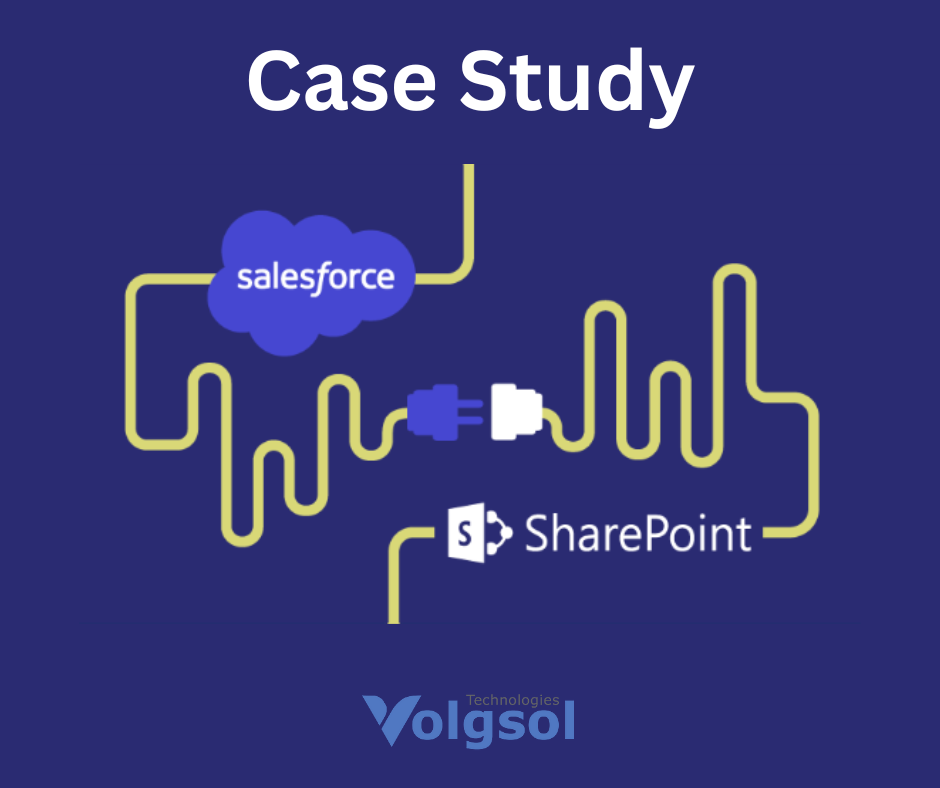 New year New challenge. With the beginning of new year Volgsol was given an opportunity to solve a problem faced by one of our customer. The Financial Company was struggling to manage their customer support operations as they were using multiple platforms as a part of business flow. The data flow was not appropriate which was causing a communication gap between the different teams. We were able to fix the loop holes in the current flow with the integration of Microsoft Sharepoint and Salesforce CRM.
The sync was setup between Salesforce Opportunities documents and Sharepoint sites. The solution covered the whole process from problem analysis till the User Acceptance. Two way sync was developed to exchange the documents between the Salesforce and Sharepoint sites so data can be shared with other platforms through that Sharepoint site. Those documents would be used by executives, marketing and sales teams as a part of the business flow.
There were other sources involved which upload the data to Sharepoint which was then pushed to Salesforce thus documents were flowing from Salesforce to Sharepoint and vice versa. The Sharepoint site and Salesforce integration allowed the customer support team to receive the real time updates without the hassle of logging into the site and downloading the documents manually and processing them in Salesforce.
Moreover, it also allowed for convenient data transfer between the two platforms, ensuring that documentation was up-to-date. The customer was aiming to improve the KPIs and avoiding the manual effort to efficiently use the technology.
Finally our solution helped the customer to increase the productivity and achieve their goals with upgrade safe error free solution.