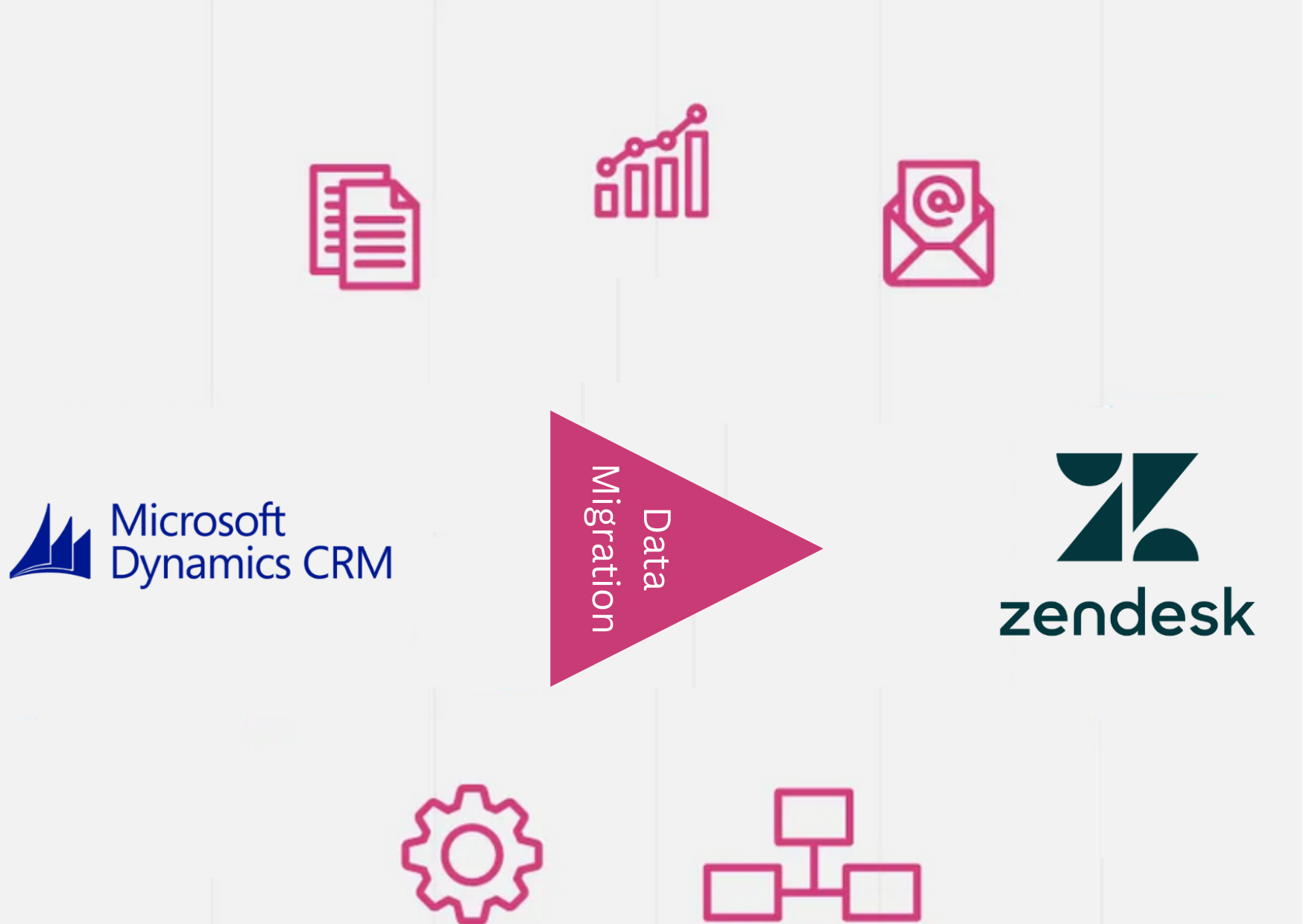 When you switch systems, legacy data is a key asset that need to be moved as well to new system. Otherwise it could result in the data loss or add an extra layer to work on legacy data while using the current tool. Our Zendesk team presented a cost effective solution to a customer for switching from Dynamics CRM to Zendesk Help center keeping in view of their usecases. The team was not only working on configuring and translating the business uses cases in Zendesk Support and Help center but also replicating the automation of dynamics CRM in Help Center to mimic the same behavior.
It was targeted to move the existing knowledge base to Zendesk Help Center to customers and agents could use the advanced features of Zendesk. The whole process began with the team of data analysts and ETL developers who were responsible to analyze and migrate data from legacy CRM to Zendesk so it could be used in the same way without putting extra and manual efforts.
The analysis part started with collection of data and investigating the key areas of data which need to be moved. Excel sheets and APIs were two sources of data provided. There were couple of discussions between the team and the customer to improve the data with many data clean up and refinement session.
The team designed and defined the strategy to merge and save the source data at a single platform. Hence, keeping in view of the customer's data privacy it was decided to host the data on the customer's server as a single repository of two sources. The data would then be moved from that server to Zendesk.
Interestingly, data transformation phase was also involved where few instances of data need to be modified. The transformer team worked on understanding the changes and implemented them in the form of scripts so manual efforts and human errors could be avoided on a large data set.
Finally, after all critically performing all the necessary steps the team then moved few records which contained attachments, videos, images and external links as a demonstration and review for the customer. The whole data was migrated after the review in batches with the help of Zendesk Help Center APIs and ETL tools and technologies.
The migration of data had many impacts for the customer such as productivity and efficiency. They were able to achieve their goals and support their customers with Zendesk's advanced Help Center features. They observed 10% increase in the positive customer support feedback with the help of setting up Zendesk Help Centers and migrating the existing knowledge base efficiently, securely and accuratley.