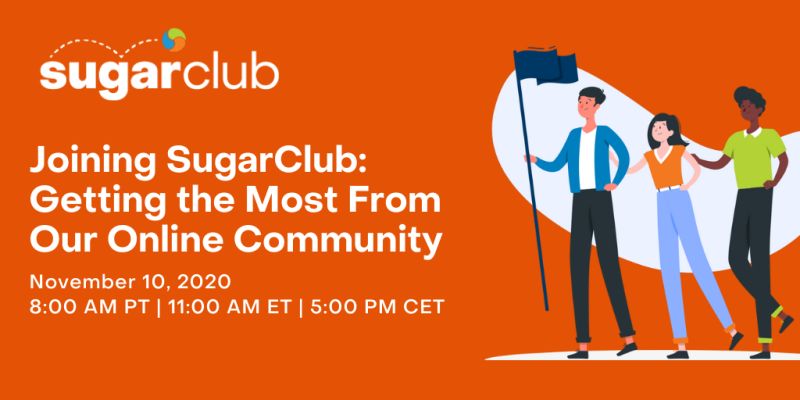 So excited to announce that SugarCRM has an upcoming webinar for SugarClub. SugarCRM presented SugarClub in August 2020 for the first time, the completely new online network meant to support Sugar enthusiast in order to get closer, learn, and communicate as a feature of one world class group. You can call it "New Sugar," The Club speaks to another viewpoint and heading of what "Community" address. The Club centers around rich and customized client experience, straightforward route, promotion, commitment, preparation and certification and amazing cooperation. Regardless of whether you're quite new to  Sugar or an old companion, this webinar will facilitate you:
Understanding of SugarClub
Navigation and Explore SugarClub
Way to contribute to SugarClub
Join this event to know how can you get yourself in the community and get the most of it. In this way you'll be able to collaborate and see how others experts and Sugar followers are getting rich benefits from the platform.
You can find the further details here. The Volgsol Sugar Experts will also join the webinar. Let us know if you had any questions from the webinar.